"If you're brave enough to say goodbye, life will reward you with a new hello." ~Paulo Coehlo
I imagine this is how a morning glory feels. Brave for tomorrow the bloom will be gone.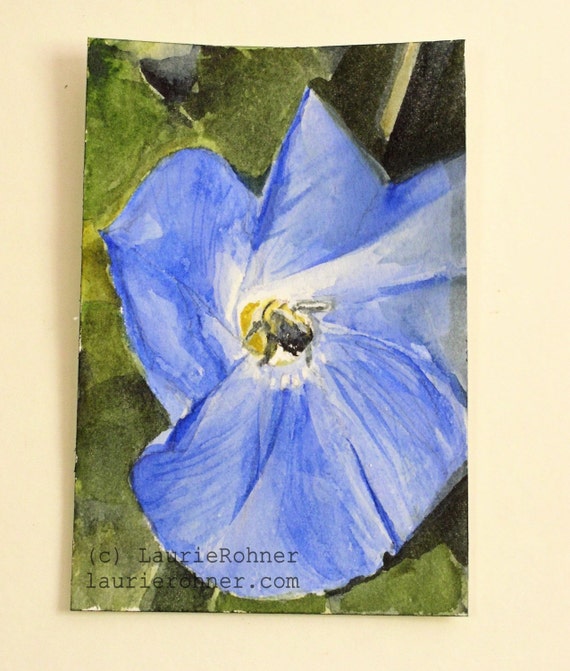 Blue Morning Glory Watercolor Nature Art Botanical Garden Original Painting
In this nature art original watercolor painting, a bright blue morning glory opens and a bee finds a home inside. This is a lovely botanical garden watercolor with a bunch of detail for a small work of art.
This is a wonderful miniature artwork ready to fit any standard frame.
Title: Blue Morning Glory and Bee
Medium: watercolor on paper
Paper: Arches 140lb hot pressed watercolor rag paper.
Paper size is 6 x 4 inch
Palette: Ultramarine light,white,light blue,green,yellow
Unframed.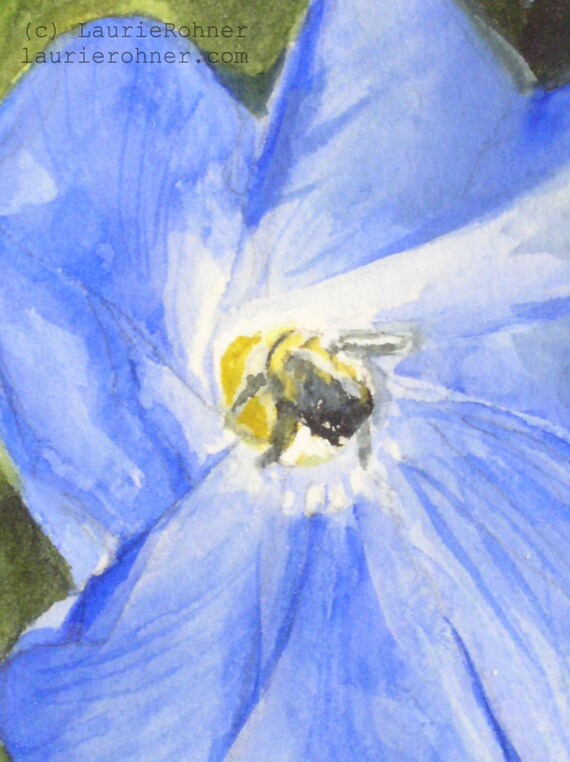 Every year I plant some morning glories so I can watch them during the summer. So much color exploding from one flower only to disappear by the end of the day.
All rights are not transferable with the purchase of this painting and remain with the artist.
The copyright is for photographing and does not appear on the original.