"Your present circumstances don't determine where you can go; they merely determine where you start." ~Nido Qubein
How about starting your day with this happy original illustration style painting titled 'Bee and Garden Flowers' of a botanical cottage garden is an original acrylic on canvas nature art painting.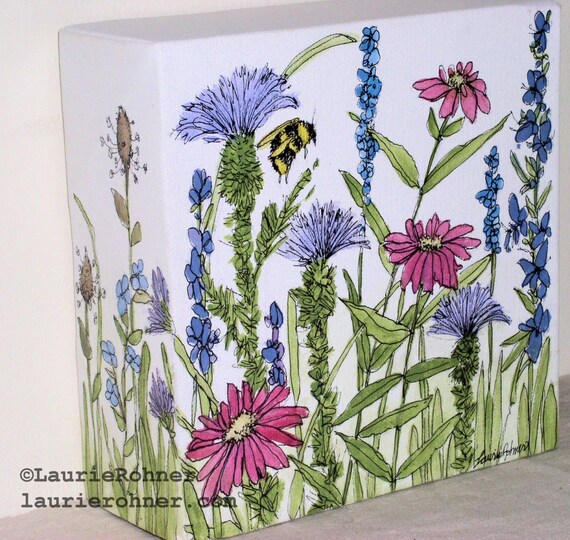 Bee and Garden Flowers botanical garden is an original acrylic on canvas nature art painting. It is a colorful garden illustration painting with a bee and pink daisies, purple thistle, lavender, grass, and wildflowers by Laurie Rohner. These flowers will definitely make you smile.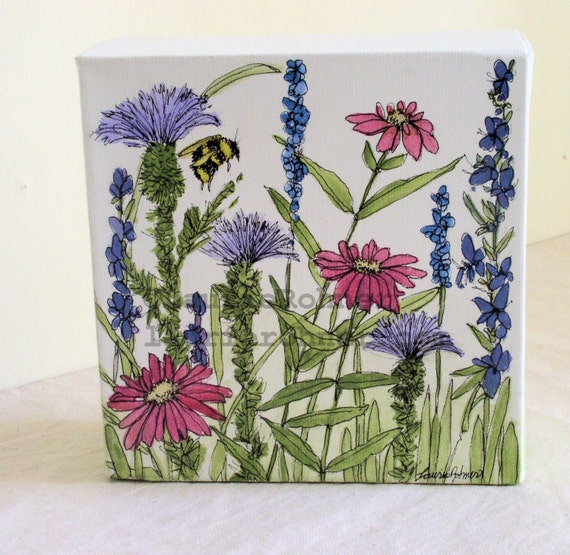 An illustration acrylic original painting is on canvas and ready to hang. Painted on all sides so you do not need a frame. This painting is the same style of painting found on my boxes and furniture which includes my signature ink drawing.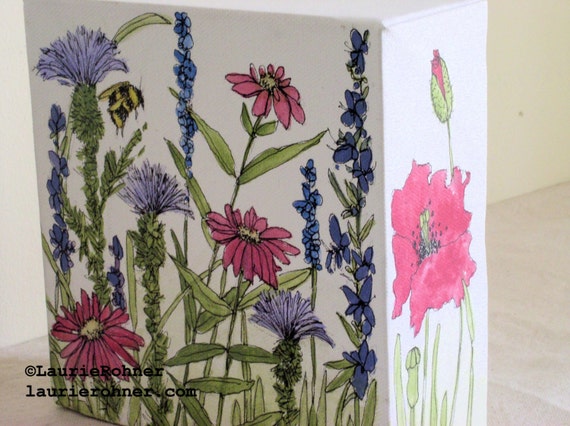 Title: Bee and Garden Flowers
Medium: Acrylic Paint
Color Palette: bright pink, red, raspberry, green, yellow, soft green,lavender,sky blue,purple.
Painting Size: 6 x 6 inches
Signature: Signed and dated on front
Unframed but Ready to hang!
The painting measures 6 x 6 inches on wrapped canvas (1.5″ deep) with staples on the back.The staple-free sides of the canvas are painted. The painting continues around to the sides. This painting has beautiful color and a great finish.
Framing is not required.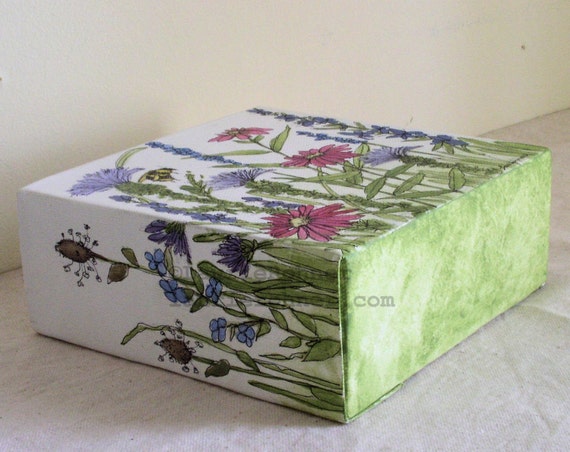 All rights are not transferable with the purchase of this painting and remain with the artist.
The copyright is for photographing and does not appear on the original.