We are born to shimmer, we are born to shine, we are born to radiate, we are born to live, we are born to love, never hate.
I do not know where this quote comes from and wish I did. The words resonated deep within and it is my new mantra. Maybe it is yours now too.
Hummingbird and Fuchsia Nature Art Watercolor Miniature Original Painting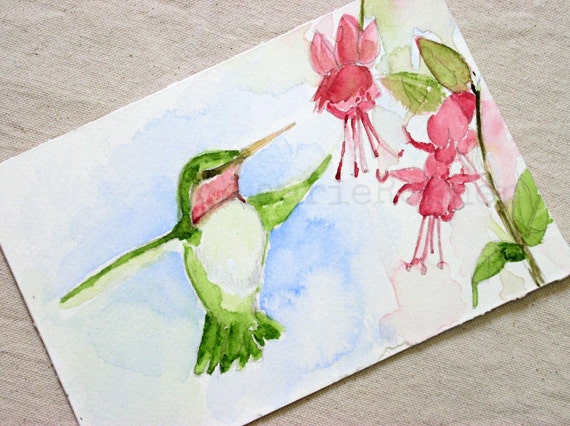 Hummingbird nature art watercolor painting titled Hummingbird and Fuchsia is a botanical garden flower original miniature nature art for Between The Weeds by Laurie Rohner.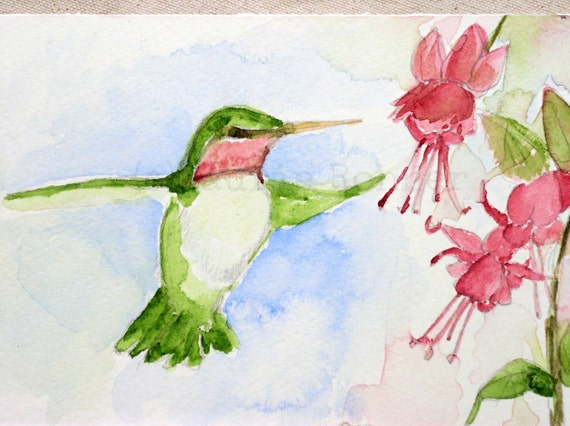 My botanical watercolor Hummingbird and Fuchsia is a whimsical artwork of a ruby throat hummingbird checking out one of its favorite flower nectar, fuchsia. It is a bright sunny day as this hummer flits and flirts among the blossoms.
Title: Hummingbird and Fuchsia
Medium: Watercolor on Paper
Palette: pink, white, cream, leaf green, raspberry, cobalt blue
Paper: Arches 300lb hot pressed watercolor rag paper.
Image size is 5 x 7.5 inches.
Paper size is 5 x 7.5 inches
Signature: Laurie Rohner on front, title signed dated on verso.
Unframed.