After asking Etsy if I could do this in my shop I have decided to add prints of my original artwork. Etsy even said it is OK to ship it from the print site I use as long as it is in my about section. Just because I am so thorough I have added information in my policies section too.
This is one of the prints available but I am adding more.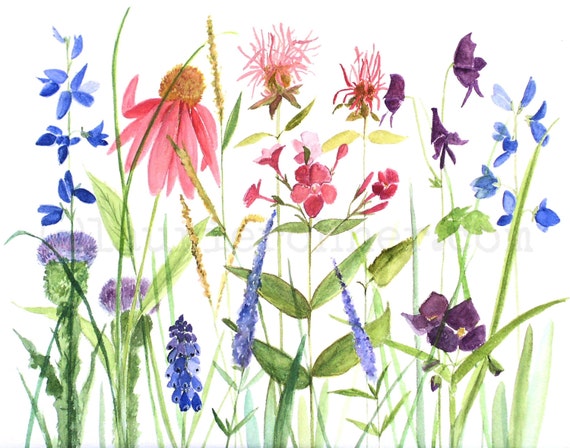 Garden Botanical Nature Art Watercolor print of my original painting garden flowers. This is a botanical garden illustration with an assortment of wildflowers and garden favorites. This print is a museum quality reproduction of an my original artwork by Laurie Rohner
Garden Flowers
Image size 14 x 11 inch
Paper size 16 x 13 inch
Palette Colors: raspberry pink, leaf green, hot pink, clear blue, smokey amethyst, soft purple, lavender.
Unframed
The original watercolor painting sold by Laurie Rohner.