Once upon a time fairies created a fairy house for your garden or cottage and gave it to me to sell in my shop Between The Weeds. Woodland Fairies were delighted with what the fairies created. Think of the happy joyful energy that will surround your home and your life when you add this fairy cottage to your house.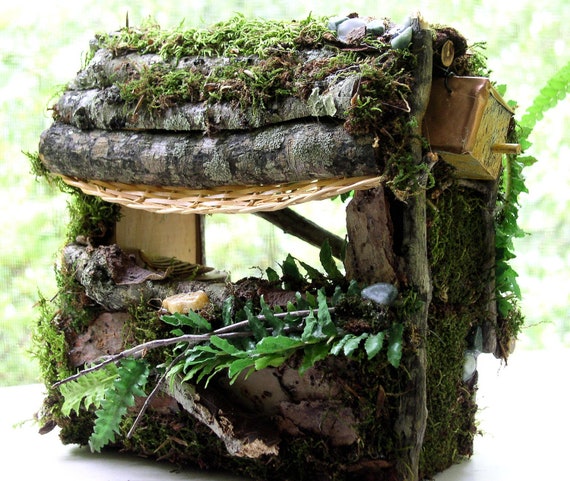 Garden fairy house is a custom made woodland cottage enchanted with moss fern twigs and branches. Hand sculpted woodland fairy house for a garden or cottage. My woodland garden fairy house comes furnished with custom fairy sized woodland furniture.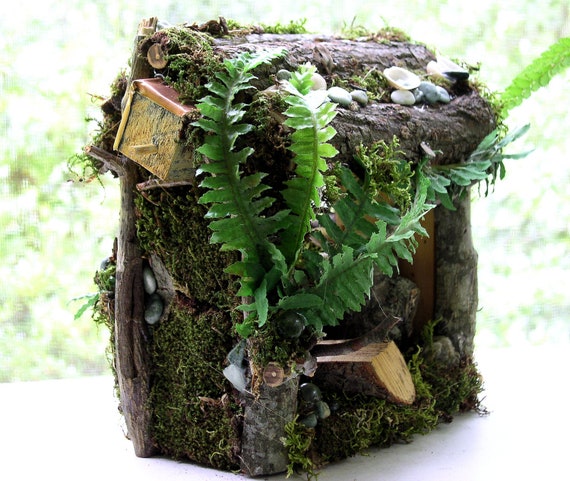 Moss, ferns, bark and branches make up the structure but you also get a bench or settee with a side table. On the outside is a bird house tucked into the crest of the house and on the other side is moss and bark. You also find a wicker awning. There are stones, shells, pebbles, lichen and clear globes for the fairies to light with their magic. This cottage fairy house is ready for your touches to make it very special and personal. Delight for all ages.
Note: All my houses blessed by a fairy.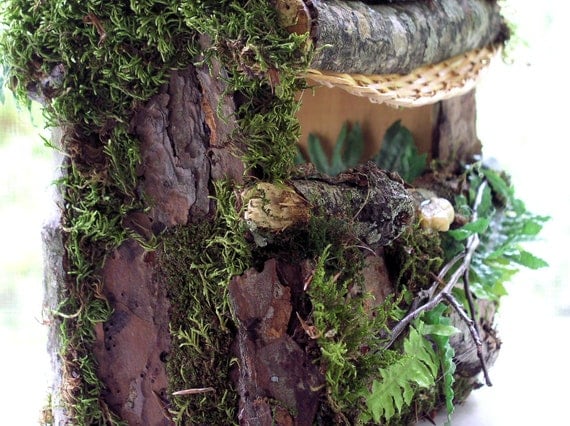 Measures: 10″w x 9.5″h x 7.5″d.
Weighs: 3lbs
♥Words from another fairy house owner:
Beautiful fairy house! The packaging was lovely, thanks a lot!
These are my original designs and I hand craft each piece for my woodland fairy houses..
All rights are not transferable with the purchase of this painting and remain with the artist.
The copyright is for photographing and does not appear on the original.
Visit:
Between The Weeds Shop
Laurie Rohner Studio Shop